18th CONTECSI VIRTUAL –  October, 13 to 15, 2021
CONTECSI – INTERNATIONAL CONFERENCE ON INFORMATION SYSTEMS AND TECHNOLOGY MANAGEMENT – ISSN 2448-1041, created in 2004 by Prof. Dr. Edson Luiz Riccio, in partnership with renowned professors from national and international institutions, is an innovative international congress focused on Information Systems, Information Technologies and Information Science under a multidisciplinary view. CONTECSI is also the official congress of the Brazilian Chapter of AIS – Association for Information Systems and ABRAST – Brazilian Association of Researchers in Information Systems and Technologies. The Brazilian Chapter of AIS was created by Prof Edson Luiz Riccio in 2014 together with professors of the CONTECSI community who are also members of AIS – Association for Information Systems – USA. The CONTECSI's close relationship with AIS has been built since the first edition on May 2004 with the opening keynote presentation by Prof. Dr. Robert D. Galliers, then President of AIS. Since 2004 the acting president of AIS has been the Opening Speaker of CONTECSI.
CONTECSI brings together academics and professionals involved in research and management to generate high-level debates within a multidisciplinary perspective on topics of interest to the areas involved. Each year, renowned speakers, professors and researchers from all over the world participate. The objective is to discuss the effects of Information Technology, Information Systems and Information Science in Organizations and on society as a whole, bringing together a community in search of answers to the constant challenges generated by new information technologies. At CONTECSI, junior researchers have the unique opportunity to present their ideas for analysis and suggestions by senior researchers. In this way, CONTECSI promotes a closer integration of all groups of researchers, from the youngest ones in scientific initiation to the Master and Doctoral consortia.
As a result of the close relationship developed since 2004 between professional and academic, thousands of works presented in CONTECSI are available for free access at the Archive CONTECSI – ISSN 2448-1041. Each year, CONTECSI presents internationally renowned speakers and researchers, which contributes to the integration between the academic world and the professional communities, thus increasing the interest in research, in the sharing of updated information and the most innovative practices in use. Authors and Speakers from all continents have already participated in CONTECSI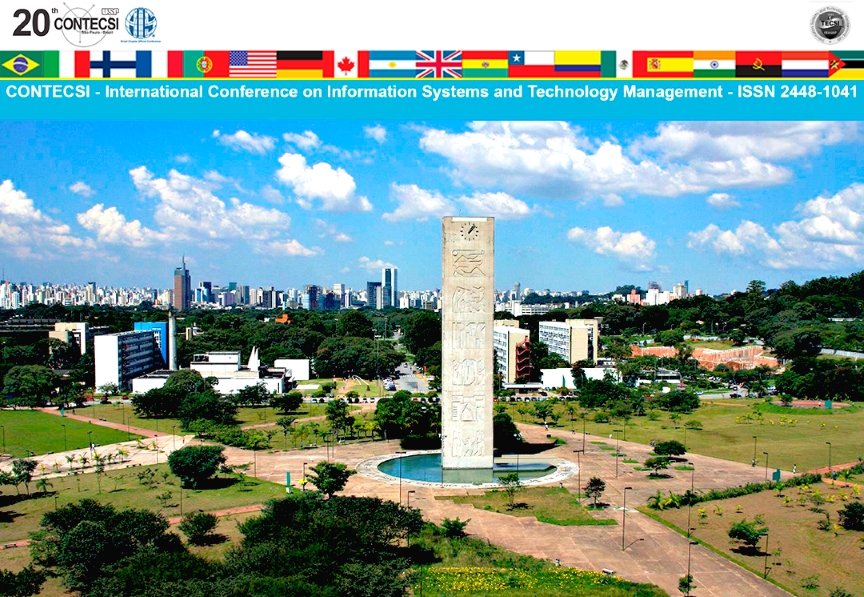 This work is licensed under a Creative Commons Attribution 3.0 License.